Things do continue to get added to the ARCHIVE out of turn chronologically as do items that may be completely independent of the s&S time line. So, for your convenience, you'll find the latest handful of additions within listed right here.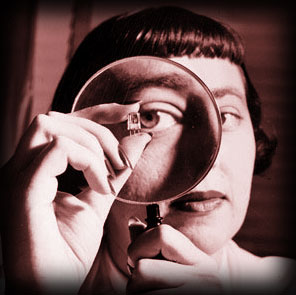 NEW!

Remote Operator – 大家好 (dà jīa hǎo) part 1
a new live mixed show direct from your Remote Operator in the PRC. In this show: genuine Chinese tunes, a few faked Chinese tunes, noise, opera clips (both Beijing & Cantonese), cat solos, snatches direct from the radio waves of Nanning, Kunming, Urumqi, and Suzhou.
 

NEW!

Radio SpooOOOKY
A player-playlist of spooooooky Old Timey Radio shows & more

 

NEW!

Music Furthest from Sea (radio show)a collection of 8 (EIGHT!) half hour music mix podcasts featuring the music (pop, folk, classical muqam & more) of the Xinjiang Uyghur Autonomous Region of the PRC.

 

Music Mixes – to GO!
30 minute or hour long,  music & sound shows featuring things your operator or friends have been enjoying lately (4 shows currently)

 

s&S on Free Radio Berkeley: 1997-98
in lieu of entire shows from our FRB years, enjoy a teasing playlist of selected action-packed intros & excerpts from these Bay Area s&S micro-casts (1997-98)
 

Archive Excerpt Sample Jukebox !
just set these shuffled excerpts from the Archive a-playin, then follow the links to the clip's full Archive entry if you want to hear more! Samples range from around 2 to 12 minutes each!
 
Air-Check rips
hour long (give or take) recordings straight form the automated stream as it was heard on several occasions in 2006-2008. NOTE – starting in January 2010, files are now being replaced with much more recent rips!
 

Old Timey Radio
exactly what it sounds like – vintage radio theater for your 21st century mp3 playing doohickey (more files are continually being added!)
 

Semi-Bi-Quarterly: Fall 2002 : Run & Cry
compiation of material (music & cutups) made for the stream by s&S between 2001-2002
 

EPISODE 23
vintage s&S from 1993!!
 

EPISODE 24
vintage s&S from 1995!!
 

ROGC: The Big Jettison
last live show from the Oakland studio- a 'best of' sort of thing
 
---
*NOTE: Please be aware that there are several file links in some of the older entries in the archive that may currently be broken. Anything that is still linked to "2inches" is dead the moment. As soon as those files are physically retrieved, they'll be relocated and the links updated. Thanks for the patience.