ABOUT
ABOUT ME:
American fella – of Honduran parentage, conquistador lineage and intercontinental upbringing. Been stroking this chinny chin or pumping a fist in the air since '71. I'm a hunter, gatherer, lover of sounds and the mental journeys they have the power to take you on….
Sound designer / noise pusher by trade & persuasion; arts person-guy by natural default; mild mannered overlord of Shirley & Spinoza Internet Radio if you fancy. I enjoy romantic walks very far from the beach – with socks ON.
I recently left my wilting California (SF Bay Area ==>Oakland) life to return to the magic carpet land that captivated me so in 2003. I was originally here on a grant to document and capture via field recordings folk music & sounds (much of which you can hear if you're smart and follow that link) This time, I'm here in longer open ended terms – to live, study language (Chinese & Uyghur), work and carry on in a hopefully expanded form all from before and more – and share with you all what pulled me back to these lands. …among other things.
I currently live in Ürümqi, capital of Xinjiang P. R. China in case anyone asks.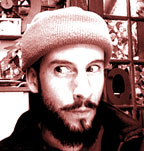 ---
ABOUT THIS SITE:
Truth be told – lines get fuzzy with me. The promise of a '"2″ might get you a "3″; a "5″ might be a "4 and half" – I apologize, but for the most part this is where you can keep relatively personal tabs on me: your pal, brother, son, enemy, long lost nightmare e-date or one more random online find, FC.
Here you'll find things that while expectedly of little interest to CNN and the like, might make a friend or relative feel like I'm not so terribly far away once in a while while munching a morning bagel back home. From my lair in Ãœrümqi, I'll simply be posting anecdotals from time to time and bit of hopefully interesting media…(regionally and culturally enlightening!!) to share on these pages – including: recordings, video, images and music compilations…..less a 'blog' and more a pretty depository for now.
If you're looking for actual project work that I'm aiming to produce while here, you should go to the other site: Royal Oculus & Gramophone Co.
If you're looking for a streaming window into the SHIRLEY & SPINOZA world of sounds, the web radio stream that I operate – go the radio stream page right HERE – or the ARCHIVE of past live shows right HERE.
So there you go…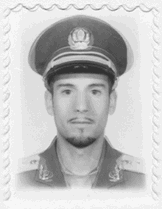 -Fausto
---