Field Recordings – page 1
go to: page 2 / page 3 / page 4
---
Audio clip: Adobe Flash Player (version 9 or above) is required to play this audio clip. Download the latest version here. You also need to have JavaScript enabled in your browser.
Listen to all the samples on this page in sequence with the player above, or individually below.
---
2.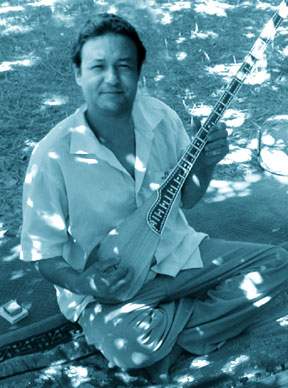 Audio clip: Adobe Flash Player (version 9 or above) is required to play this audio clip. Download the latest version here. You also need to have JavaScript enabled in your browser.
Derdishu: folksong recorded in Hotan. tambur and singing: Ablit Abdullah.
---
3.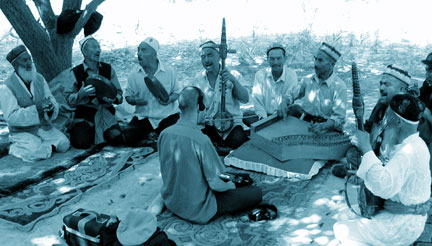 Audio clip: Adobe Flash Player (version 9 or above) is required to play this audio clip. Download the latest version here. You also need to have JavaScript enabled in your browser.
Dolan Muqam recorded in Makit.
---
4.
Audio clip: Adobe Flash Player (version 9 or above) is required to play this audio clip. Download the latest version here. You also need to have JavaScript enabled in your browser.
Kazakh folksong recorded outside of Ürümqi – dombra and singing: Nur Muhamet Hayadbergen.
---
5.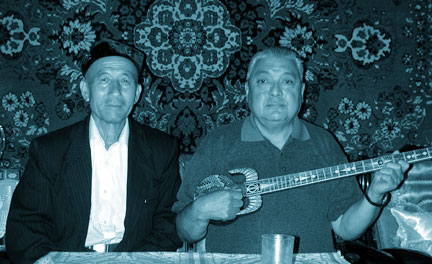 Audio clip: Adobe Flash Player (version 9 or above) is required to play this audio clip. Download the latest version here. You also need to have JavaScript enabled in your browser.
Gundapai – Dawud Ravap: playing a ravap in his home in Ürümqi
---
6.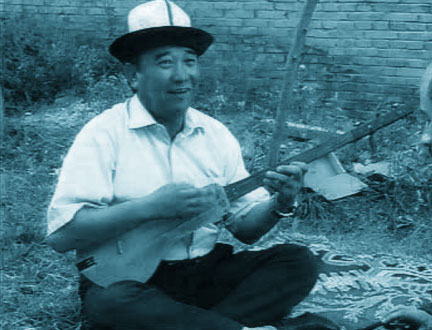 Audio clip: Adobe Flash Player (version 9 or above) is required to play this audio clip. Download the latest version here. You also need to have JavaScript enabled in your browser.
Maman: komuz (Kyrgyz lute) & singing – recorded in a grassy lot behind government apartments outside of Artux (area with a sizable Kyrgyz population)
---
7.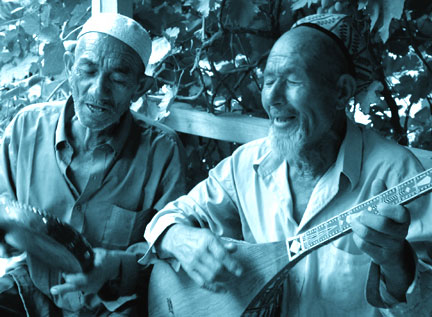 Audio clip: Adobe Flash Player (version 9 or above) is required to play this audio clip. Download the latest version here. You also need to have JavaScript enabled in your browser.
short excerpt from Tayme Dastan (story) recorded under grape trellises outside of Kashgar. Ximilihan Mehmetimin and his story telling companion were from Aktu – however, it's closed to foreigners, so I had to invite them to where i was in Kashgar to record a 90 minute uninterrupted datsan (story) & more.
---
8.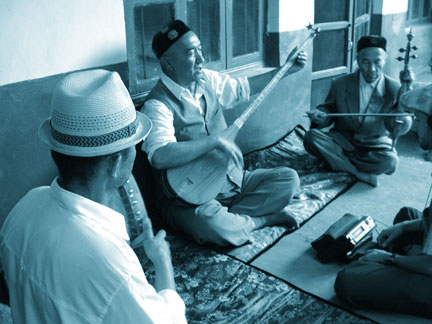 Audio clip: Adobe Flash Player (version 9 or above) is required to play this audio clip. Download the latest version here. You also need to have JavaScript enabled in your browser.
Qira Helik Nahxiliri – ghejek, dutar, dap. sitting in a family courtyard in Qira. Salih Ghuji, Ehmed Musa, Nurdon Bawudun
---
9.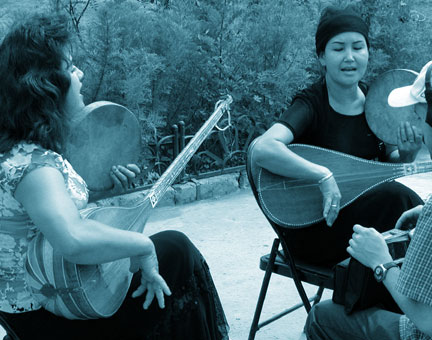 Audio clip: Adobe Flash Player (version 9 or above) is required to play this audio clip. Download the latest version here. You also need to have JavaScript enabled in your browser.
Yuregim Qak Qak Boldi – each lady was strumming on a dutar with one hand while playing a dap with the other a technique particular to the area- recorded in a parking lot in Aksu: Risalet Tumur / Tursungul Kurban
---
10.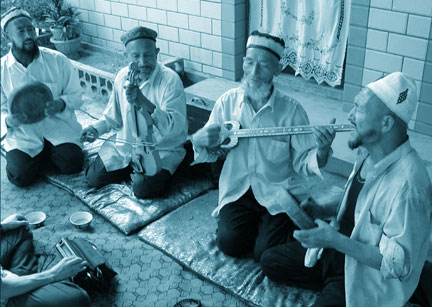 Audio clip: Adobe Flash Player (version 9 or above) is required to play this audio clip. Download the latest version here. You also need to have JavaScript enabled in your browser.
farmer musicians from Jang Glas – recorded in Karghlik in Ablikim's family courtyard
---
11.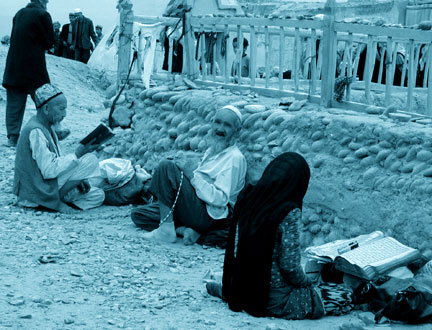 Audio clip: Adobe Flash Player (version 9 or above) is required to play this audio clip. Download the latest version here. You also need to have JavaScript enabled in your browser.
sounds of chanting at a mazar – burial ground / shrine – worshippers gathered around a shrine – recorded at a dusty desert mazar outside of Hotan. transport to the sandy location outside of Hotan was via hired tractor & donkey cart
---