Hey! Check it out! a newly revamped Website & Radio-Archive!
but……….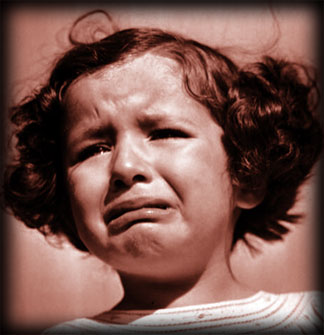 Alrighty listeners, here's the situation:
Due to suddenly finding our radio stream homeless and in a bit of a scramble to change hosts, set up a new stream server, hem our solar-wind sails and blow the space debris from our compound-eyes,
s&S Radio is currently OFF THE AIR until further notice.
We'll hopefully have this remedied soon. However, the humbling fact is that we need your help.
Previously, we were lucky enough to have been granted server space, free remote access and bandwidth to offer the stream 24/7 these years by a generous entity with the means……that is until they'd decided (the offswitch being hit a bit without warning unfortunately) that it was too much trouble to maintain us as guests on their digital couch any longer while attempting to move on to non-internet hosting related projects.
Fair enough. It had been years and we wouldn't have been able to bring you all that we had for so long without their help and generosity, so no hard feelings. A sincere thank you to "2inches" for all the fond memories and allowing us to stream these sounds to you! Indeed.
So now, in order to bring the 24/7 s&S feed out of it's current coma, we'd like (hope) to work with listener-fan(s) out there who might be in a position to help us out. Our needs are not great, especially given that it's 2007, but a bit beyond what we have access to. In short, we need this:
A server capable of running an audio streaming application / process such
as sctrans (for a Unix-based OS) or NiceCast (for a Mac OSX-based
interface).
We call this the "streaming server."
Sufficient bandwidth for the streaming server so that a single constant 128k radio stream can be sent to our Shoutcast account 24 hours a day, 7 days a week. There, it will be relayed out to the world, so this multi listener bandwidth burden will not be of issue on your end.
Storage space (20 GB +) attached to the streaming server to hold the files we will stream. This doesn't include the bulk of the ARCHIVE as that's all hosted elsewhere. That said, this request isn't as simple as dumping everything onto one of those "one billion gigs for $4.99/mo" deals due to the streaming process required (inexpensive shared web-hosting plans don't allow this kind of stuff.)
Remote ssh/sftp access to the streaming server to upload new audio files,
manage playlists, and so on.
While temporarily crippled, this all gives us a chance to move on and not only make things better, but more efficient as well. Yay! Evolution!
Okay, so that's the short of it. If you think you're in a position to help out technically, please send a note via the contact page and we can go from there.
If you'd like to assist monetarily to help cover assorted resurrection / maintenance expenses; you're simply going crazy without those "broken bouncing mixed up-radio waves from your planet" and will do anything to speed up delivery of your audio fix OR you simply just feel generous enough to drop a little support into the jar…please use the PayPal Donation button over in the sidebar.
Thank you  for the patience and all the encouraging notes recently!
Surely, we'll be back, We'll be back!
In the meantime, please visit the newly revamped:
s&S ARCHIVE (new additions!)
and please feel free to drop a line via the CONTACT page.