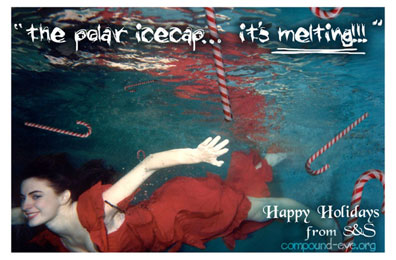 December 25th, 2005 0-0pm
NO LIVE SHOW – However…..
s&S (2002) : It's Melting!
… a LIVE Holiday fiasco show from '02…
sit down for a nice, hot cup of seasonal "whatthehellisgoingon?-nog" – a spicey beverage commonly shared during the classic era of LIVE s&S when the 2 voices of the period, "#1″ & "#2″, often and earnestly bickered with uncooperative machinery. 'Tis Guaranteed to leave a smile and a slight ringing in the ears. Melting Holiday special is the same show linked to for Dec. 22, 2002 elsewhere in the archive.
running time: 1 hour