Sunday, February 23rd 2003, 8:00pm-9:30pm PST
LIVE: Shirley & Spinoza
multiple visitations by the elfen krishnoid people who somehow inspire elaborate lubrication of the sub-orchestral harp string set …never know what will come up…
ARCHIVE FILE OF THIS SHOW NOT UP CURRENTLY
Sunday, February 16th 2003, 8:00pm-9:30pm PST
LIVE: BoR & Organ
(the 's' half of s&S rustles up sounds from the radio telescope
meaning a re-broadcast of the January 19th, 2003 show)
Sunday, February 9th 2003, 8:00pm-9:30pm PST
LIVE: David Slusser & Scott Looney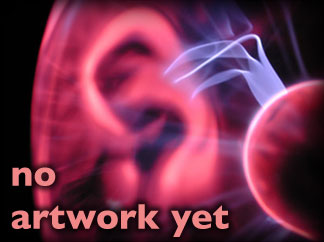 derelict electronics for your sunday shakeup.
this was also 'simulcast' via the DRYO web radio streams (thanks, sir!)
Read an Interview with D. Slusser or a page dedicated to his 1997 Tzadik release.
mp3 excerpts:
Sunday, February 2nd 2003, 8:00pm-9:30pm PST
LIVE: Shirley & Spinoza meets Dr. Yo
thanks to dryo for his ample supply of fine noises and generally confusing matters (more than usual) by playing back samples of what we had been doing just moments before.
For the first time EVER we had actual prizes to give away to a pair of local listeners – the 2 pizza delivery messups. the boxes autographed by the 3 least famous web radio guys on the net!!
if you never have, tune in to the OTHER cool web 'eclectic' radio station from our friend….
NO ARCHIVE OF THIS SHOW UP CURRENTLY