May 29th 2005, 8pm
LIVE: Printed Circuit & DAT Politics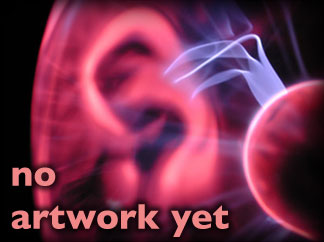 on her planetary rounds from the UK, mizz Claire (aka Printed Circuit) joined us here in the Oakland catacombs with high gain French beeboopists DAT Politics and presented a LIVE back to back double whammy of relentlessly hopparoo sounds – (the CoStar game didn't materialize – but it will one of these days – our advocate on the matter called in sick) If you did't bounce at least twice when you heard this music, then consider the s&S recovery copter 'on it's way' – to retrieve your corpse.
Don't have the full archive of this show up yet, but here are some exerpts in the mean time…
May 22nd 2005, 8pm
co-piloting LIVE with Otis Fodder: Mixed Metaphors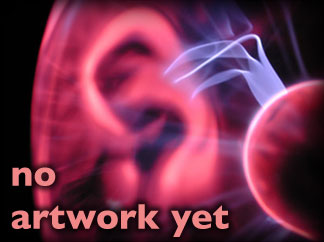 the Godfodder himself was here digging into his "violin case" for our **5/22/5** special – there's *voodoo* in that number, so hope you grabbed your garlic and BEHELD the mixed metaphors!
By captain's command we took a luxury cruise through a sea of squeaking bedsprings, dirty puppets, and swirling pious voices
**some mp3 excerpts:
running time: 2.5 hours
May 15th 2005, 8pm
The Royal Oakland Gramophone Company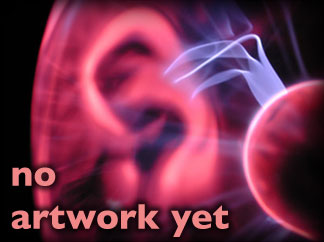 It was 1905 AD. The missing Gramophone recorder made it's way back westward … passing through many hands, many lands… listening to, and remembering, every part of it's now fractured history. Was the roaring brass flower in the cross hairs of a futuristic queen bee – great grannny-to-be of s&S?? We didn't exactly find that out this time around, but among the long list of other revealed characters: a rabid Sumatran flute player, a mysterious man muttering on his deathbed, a crazed Englishman going on and on about hobgoblins, etc
**mp3 excerpts:
running time: 2 hours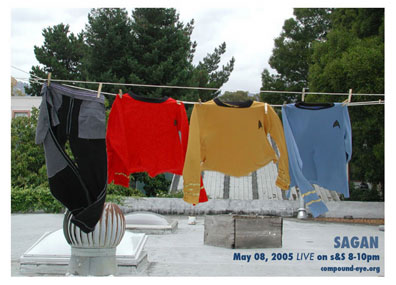 May 8th 2005, 8pm
* Scholarly blazer? – CHECK!
* Turtleneck? – CHECK!
* Billions & billions of tiny, etc? – CHECK!
If you REALLY love your mum, what better way to have celebrated Mother's Day than to have taken her on a cosmic sound tour of the outer universe with a LIVE Sagan show? – all without even leaving the trailer?! There was none.
This performance of what has apparently become the monthly Sunday SAGAN Fireside Sound-Council was simply top-notch. A LIVE studio to studio linked event!!
Unfortunately, on this round, we had some technical problems – namely an intermittently shakey audio link with the Sagan studio – often it was just great, but in segments sputtered like crazy – we'll be ironing this stuff out during the week and making the setup 'bulletproof' for next time. Thanks for all the LIVE emailed input from listeners out there in the field!
Sagan = (Blevin Blectum, Lesser, and Wobbly).
running time: 2 hours
May 1st, 2005, 8pm
LIVE-ish: Negativland -> Over The Edge
(In "Concert" 3 hour delayed relay from Toronto)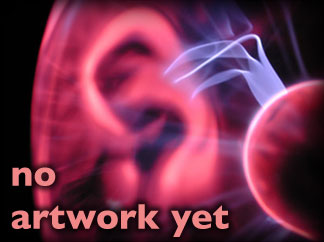 we lent a respectful relaying hand to Don, Peter & the boys who were in Canada performing Over The Edge "radio shows" live in concert – read about it here. The program, "It's All In Your Head", was a stereophonic look at monotheism in all its forms, as hosted by the venerable Dr. Oslo Norway. This performance took place in Toronto, Ontario at the Deep Wireless festival, and kicked off a month-long Celebration of Radio Art with performances held throughout the city. The source webcast came from CKLN fm, Toronto
running time: 2 hrs