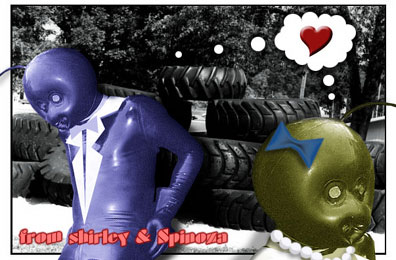 Some Damn Intern: Romance & Intimacy EXPO !! (Valentine's Show)
LIVE-mixed webcast of songs and sounds:
February 12th, 2006
Some Damn Intern presents: Romance and Intimacy EXPO 2006!
Crash! Boom! Boom! Crash!
but really….I was simply spinning, sprinkling sugary music & sounds for all the fermented berry-drunk lovebirds out there ….
Happy Valentine's Day!! no vinegar from this boy today.
** thanks to those who emailed to reserve a slow-dance with
Some Damn Intern on s&S (you know who you are)!
running time: 3 hours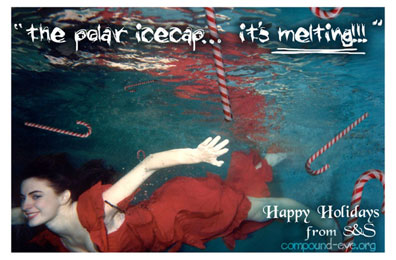 December 25th, 2005 0-0pm
NO LIVE SHOW – However…..
s&S (2002) : It's Melting!
… a LIVE Holiday fiasco show from '02…
sit down for a nice, hot cup of seasonal "whatthehellisgoingon?-nog" – a spicey beverage commonly shared during the classic era of LIVE s&S when the 2 voices of the period, "#1″ & "#2″, often and earnestly bickered with uncooperative machinery. 'Tis Guaranteed to leave a smile and a slight ringing in the ears. Melting Holiday special is the same show linked to for Dec. 22, 2002 elsewhere in the archive.
running time: 1 hour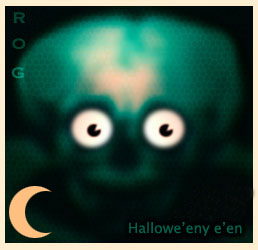 October 30th 2005 8-11:30pm
ROGC
: Hallowe'eny e'en special!
Ever hear the sound of DJ mummy dust blow past a microphone? or the subtle sound of cobwebs on a turntable? How about creaking, squealing headphones from beyond?
Didn't think so – and we kept it that way. Hope you tuned in for a live mixed audio spook fix though – sounds & stories
– presented by the Royal Oakland Gramophone Company.
Ok, sometimes I really didn't try hard enough with the themes…I mean…it was the night BEFORE Hallowe'en, so I gave you a Hallowe'en Eve show – simple formula. But unlike any unrelenting sugary references to holiday 'boo!' characters typical of Halloween shows, I was going for something both seasonally fun AND genuinely spooky. Plus I even played 20 seconds of Bark at the Moon.
Shut up!!! It's my show… I can do whatever I want!
Seriously, I think this show works at any time of the year, and your iPod doesn't even have to be black and covered in polyester cobwebs -n- candy corn.
running time: 3.5 hours
Sunday, December 22nd 2002, 8:00pm-9:30pm PST
LIVE: Shirley & Spinoza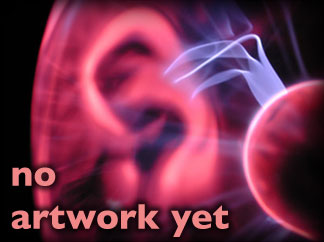 "the Kwanzanukahmas NogAssault"
the polar ice-cap melted, the radio died and the new satellite performance setup of #2 fought back on our very special holiday episode!
(i can think of two stockings that were filled withlumps-o-coal.)
mp3 excerpts:
download the entire thing below:
OOoo..<*)))-{