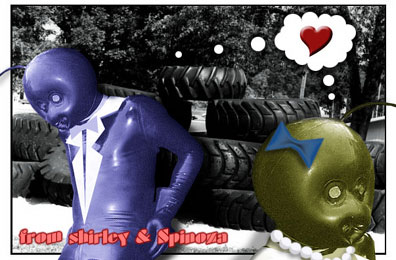 Some Damn Intern: Romance & Intimacy EXPO !! (Valentine's Show)
LIVE-mixed webcast of songs and sounds:
February 12th, 2006
Some Damn Intern presents: Romance and Intimacy EXPO 2006!
Crash! Boom! Boom! Crash!
but really….I was simply spinning, sprinkling sugary music & sounds for all the fermented berry-drunk lovebirds out there ….
Happy Valentine's Day!! no vinegar from this boy today.
** thanks to those who emailed to reserve a slow-dance with
Some Damn Intern on s&S (you know who you are)!
running time: 3 hours
Copy the code below to your web site.