April 24th 2005, 8pm
LIVE: Some Damn Intern (s&S)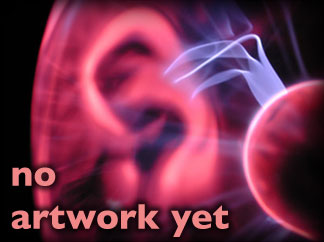 No….Royal Oakland Gramophone Company passed for the evening – apparently the caravan leader was poisoned while en route from 1905 to the contemporary timeslot. ROGC will re-emerge with the promised episode May 15th. Instead, SOME DAMN INTERN hand picked, played and mixed music and sounds for your enjoyment. Satan dropped in to the studio for a bit (just to mooch off our chips and extra spicy salsa), but we were ready – and neutralized his sassy, evil ass with handfuls of sonic baking soda.
….then, at 10pm
Headphoner & The Nurse: Village (repeat)
April 17th 2005, 8pm
SPL (David Slusser, Len Paterson, Scott Looney)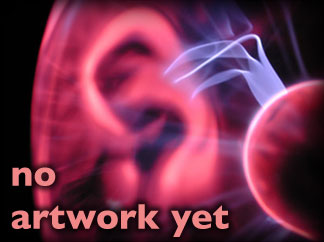 LIVE performance from a warm noisey nest of wires – champion squeaky, creaky, beepy boopy, squeal & doot-n-doot!! Tophats off to these boys for dropping by the compound, gear in-tow and toasting up our cryogenic crypts
**mp3 excerpts: (full archive of this show coming soon)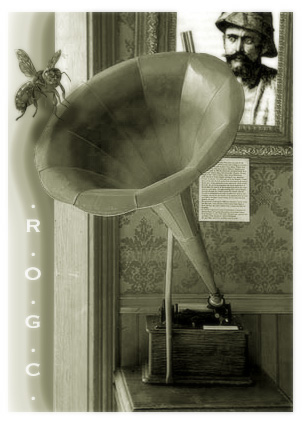 April 10th 2005, 8pm
Royal Oakland Gramophone Company: Roaring Brass Flower
The original inspiration for the ROGC were the stories and recordings of the early expeditions during the first decade of the 20th century, namely the recordings by the Gramophone Co. of London of the Caucasus in 1908-1909
The thought of a lost recorder perhaps being passed along and traded by merchants and locals, each contributing a small imprint to the hand cranked anthropological sound collage had a nice narrative appeal. Then there was the floral shape of the bell itself, which of course attraced the futuristic mechanical insects that were sent from the far, far distant future to all points in time to invisibly relay the sounds of civilization. Something like that.
This show was actually a composite of the March 20th / and March 27th 2005 shows. I cut them together into an hour show for air on Otoscope, Nantes France…
**mp3 excerpts:
running time: 1 hour
Headphoner & The Nurse: Wake Up and Ketch Up!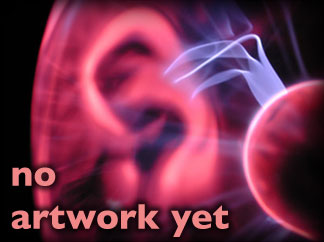 from the bunkbed collage lab of our friends in Nantes, France – it was again the honor of this humble little station to premier another H&N – in this case, a lovely fragmented morning symphony – goes well with your shower, toast and coffee…….
**H & N playlists HERE
running time: 1 hour
Sunday, April 3rd 2005, 8pm
LIVE: SAGAN returned!!!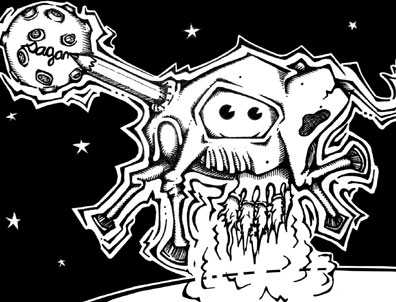 Though it didn't technically count as "returning" since they LIVE audio linked with the s&S studio from their home base. Hope you tuned in, blended yourself a future-shake, listened to the sounds of the year 6000 AD – and vainly made an attempt to graph the incomprehensible multi-dimensional routes signals took before reaching your ears. Featured were loads of field sounds recorded at the Chabot Observatory earlier in the day
Sagan = (Blevin Blectum, Lesser, and Wobbly).
mp3 excerpts:
running time: 2 hours