Sunday, April 3rd 2005, 8pm
LIVE: SAGAN returned!!!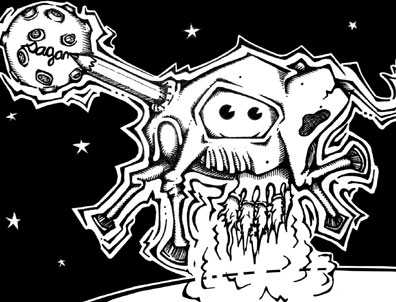 Though it didn't technically count as "returning" since they LIVE audio linked with the s&S studio from their home base. Hope you tuned in, blended yourself a future-shake, listened to the sounds of the year 6000 AD – and vainly made an attempt to graph the incomprehensible multi-dimensional routes signals took before reaching your ears. Featured were loads of field sounds recorded at the Chabot Observatory earlier in the day
Sagan = (Blevin Blectum, Lesser, and Wobbly).
mp3 excerpts:
running time: 2 hours
Copy the code below to your web site.