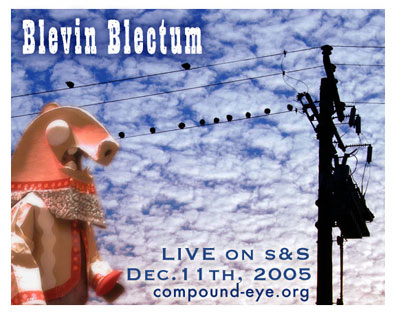 December 11th, 2005
Blevin Blectum – LIVE!
Mizz Blectum joined me here in the studio to perform ear dazzling new sounds and songs – ALL NEW, ALL LIVE!…..portions of which will be released in early 2006. Additionally, she & stellar husband J, exploited a lesser known s&S studio amenity in the process. Yep. do a show AND do your laundry while in the catacombs! s&S's got you covered!
running time: 1 hour 38 min
Copy the code below to your web site.