June 30, 2008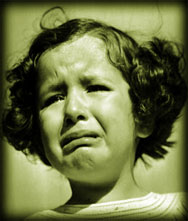 This tends to become a nervous habit of mine it seems when I get this busy these days. To add to the madness of recurring transitions here in the PRC, I figured I'd dedicate this hour to you to say…"Hey! I'm still thinking of you!"
This is just another one-off live mix of music and such, put together in real time on the fly. I left Urumchi, Xinjiang a month ago after living there the last couple of years and have been in Nanning, Guangxi since. I'll be leaving tomorrow for Yunnan and then returning to the states for a month next week. It's been 2 years since I've had an avocado – so, seriously… look out!
There'll be another of these in the coming days – though focused on and featuring the sounds of Xinjiang that I'm already very nostalgic for. Stay tuned!
Here, I present another random collection of music that has come down the pipe in recent months. Consider this a collaborative downloadable mix with "the Wolf" who has been quite generous with submissions! Enjoy!
* The section featuring an old friend, artist Helen Hill is from a recording I had made of her in 1994 or so – talking about her grandfather "Pop" – I'd always thought about her as one of my favorite eccentrics on this planet. You can read HERE for why I consider this recording of her so very extra special.
stream Lo-Fi OR download Hi-Fi 192kbps file below
Remote Operator - 2008, June 30 (LO-FI - 80kbps)
[ 1:03:32 ]
Play Now
| |
Download
(781)
Remote Operator - 2008, June 30 (HI-FI - 192kbps)
[ 1:03:31 ]
Download
(717)
playlist:
DJ Intro
Chopin – Impromptu Op 51 in G flat major
Remote Operator ID
Richard Hayman – Voodoo – Mamba
Commercial – Survive All Shelters: 2 weeks
s&S Station ID – Weatherman Jingle
JagaJazzist – Kitty Wu
shortwave & mouth sounds / Remote Operator ID
FC – Leaky Apartment music
He's Pop  – Helen Hill talks about her grandfather, "Pop"
s&S – Broken, bouncing, mixed-up radio waves from your planet
Sun  Ra and his Astro-Galactic Infinity Arkestra – Perfect Man
StoryCorps – Jegasothy
Valley on the Indus
Andre Popp – lajava Du Diable
DJ banter
Movie Trailer – Logan's Run
Hal Willner – Levinsky of the Spirits
Commercial – Survive All Shelter: See a Shelter Today!
Don Sebasky – The Trip
Top Secret  – Swedish Scene (backwards)
Ozdemir Erdogan Ve Orkestrasi (Turkish Psychedelic)- Uzun Ince Bir Yoldayim
Brian Eno  / Mobius – Broken Head
Andromeda Strain (film) scene
Delia Derbyshire – Blue Veils and Golden Sands
Ken Nordine – Alphabet
Ian in SuZhou again : s&S ID
Qiu Ju Theme
Pearl Bailey – Since I Became a Hussy for my Husband
Basin Street Blues – Kid Koala
DJ Banter
Delia Derbyshire with Barry Bermange – Dreams (Edit B)
Harold Budd & Brian Eno – Their Memories
DJ sign off
Copy the code below to your web site.