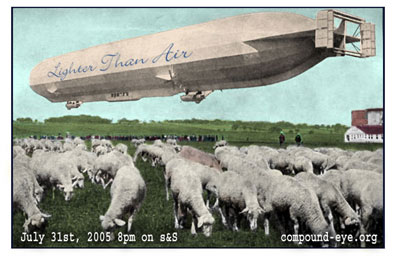 July 31st, 2005 8-10pm
Lighter Than Air!
"Mr.flOaTIS Fodder, Cptn. FC Mallard & Refreshment Specialist Judith Breezey steered for a live, webcasted stumble around the werrrld in this maiden voyage of the s&S "Lighter Than Air". The recording of this show was salvaged from the surviving black-box tape.
running time: 2 hours
Copy the code below to your web site.