September 18th 2005 8-10pm
Murder On Moth Mountain!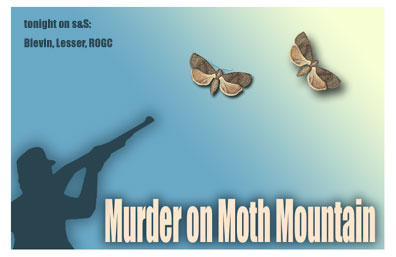 Blevin Blectum, Lesser, and The Royal Oakland Gramophone Company joined together to bring you an all expenses paid, luxury 2 hour vacation at the scenic, s&S alpine hideaway.
"But there is no murder, no moths, no mountain", you say!?
Ha! Well, there you go. WMOF – Moth Mountain Radio simply serves our little escapist community with words, noise and music. Considering the rule that closets remain wide open…I'd say, "Yeah, there are plenty of freakin moths about!"
running time: 2 hours
Copy the code below to your web site.