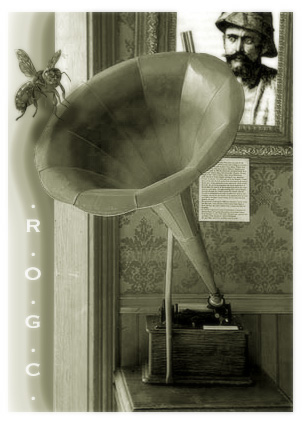 September 11th 2005 8-10pm
The Royal Oakland Gramophone Company: li'l Rattling Box of Keepsakes
This evening we kicked our loafers off, packed cherry tobacco pipes and selected from the master archive discs & cylinders:
highlights and sound expedition discoveries made during the R.O.G.C. live mixed shows over the last several months.
…plus a few new little detours as inspired! ..enjoy, or hope you did!
no posted file of this show yet….hope to remedy that soon!!
running time: 2 hours
Copy the code below to your web site.