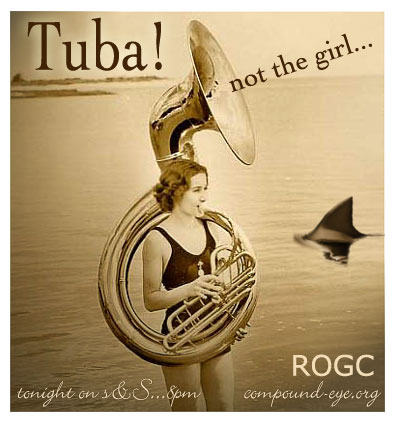 ROGC: Tuba! Not the Girl…
LIVE-mixed webcast: November 27th, 2005
Tubas, girls…
more tubas, more girls…
a little Royal Oakland Gramophone glue….
…and there you go, young online radio listener!
another heaping, super-sweet, Sunday-sound sundae!
on the house!!
running time: 2 hours
Copy the code below to your web site.