February 5th, 2006 8-11pm
Ub Radio: – Musical Chairs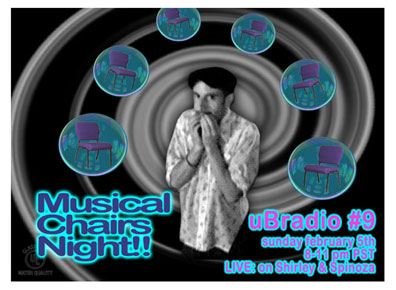 okay……
THE RULES:
Each musician brought an instrument that everyone would be able to "play".
When DJ Footstool played the theme music, the musicians got up and circled the table.
When the theme music stopped playing, the musicians sat in the closest chair & played that instrument!
got it?
running time: 3 hours
Copy the code below to your web site.