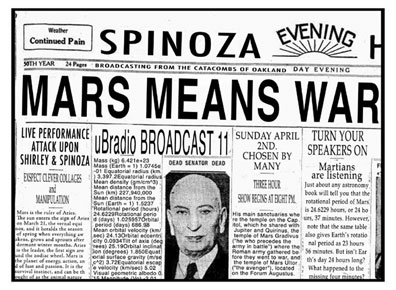 UbRadio: Mars Means WAR!!!
LIVE-webcast: April 2nd, 2006
THIS MONTH:
no two ways about it -
Mars Means War!
Battling for Team Earth were:
dAS, Wobbly, Univac.
Jesse Burson, Ninah Pixie, Melissa Margolis
on microphone duty
& Fausto surfing faders.
running time: 3 hours
Copy the code below to your web site.