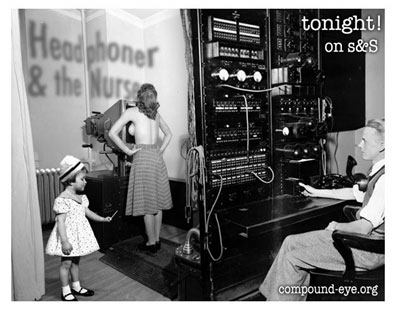 Headphoner & The Nurse: (2 shows!) ….and more
webcast: March 26th, 2006
Hello Dear Radio Patient,
It's time again for your regular sonofone exam with Headphoner & the Nurse.
Your 2-hour appointment has been scheduled for this evening.
Please avoid eating solid food for 1 hour prior.
Headphoner & the Nurse:
hour 1: Wake Up & Ketch Up
hour 2: Untitled LIVE sound sandwich
Some Damn Intern:
hour 3: just some more sounds & music to carry you further into the night.
running time: 3+ hours